Twist FlexiLink Bundle A – British-made – the best linking banner stand system on the market
See below for more details.
Tel 01782 264110 for help or advice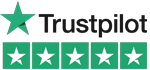 Twist FlexiLink Bundle A - 3 panel linking banner stand system
The Twist FlexiLink Bundle A is a 3 panel banner system that measures 2.15, 2.35m or 2.55m wide x 2120 high. We think it is the best linking banner stand system on the market and it can be used to form different configurations. Keep it straight or curve it to suit your display needs. A modern, patented stand design, it has a unique and distinctive look, making it stand out from traditional pop up exhibition displays. This stand needs to be seen to be appreciated in full - please feel free to come and visit our showroom. We will even collect you from the station if necessary.
We test all stands before dispatch and all graphics are printed at our factory in Stoke-on-Trent, from where we service the whole of the UK. Overseas orders also dispatched from here.
There are many cheap budget look alikes out there; some at half the price - but none compare - so beware!
Hardware & FlexiLink joining kit
2 x 800mm, 900mm or 1000mm left and right graphic panels
Stunning photo quality non edge curling laminated graphic.
1 x 550mm centre graphic panel
Seamless joining bars
2 x low voltage lights
High quality graphics guaranteed
FREE upgrade to wheeled carry case included
Add literature or laptop stand (as illustrated) for £95.00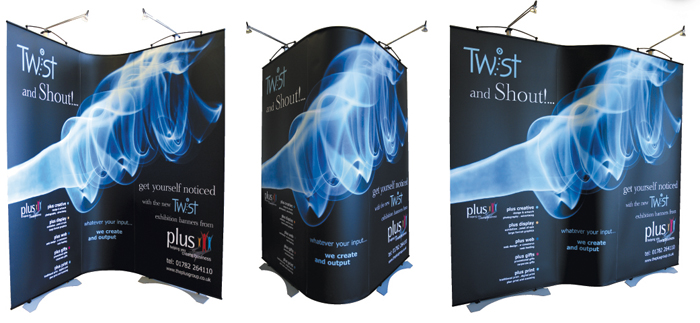 We're Here To Help
Unsure of which product would best suit your needs? Or you need other information?
Contact us now and one of our friendy, knowledgeable team will be able to help.