The UK's leading supplier of
Bespoke Exhibition Stands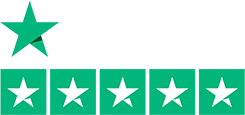 Bespoke Exhibition Stands
Bespoke exhibition stands help you personalise your display down to the smallest detail. If you're advertising an event or business in a locale where all eyes are on you, then customisation is what you need. Take advantage of the opportunity to showcase your brand and values to the fullest with a bespoke exhibition stand.
Visit plus-exhibitionstands.com now.
A custom made exhibition stand can greatly boost your company's profile
Exhibition events like this allow you to interact with potential customers and promote your products and services. A fantastic way to make sure you are the centre of attention and stand out from other exhibitors is a big, bold, eye catching vibrant custom build exhibition stand, which is where we come in! Although you can create your own display with a series of pop up stands and exhibition stands, using our experienced exhibition stand design team, will allow you to take your exhibition stand to the next level. Creating what can only be described as incredible 
exhibition stands
, which don't only look good, they attract all the potential customers you need and more at your exhibition show! There are so many reasons why it pays to let our design team and exhibition specialists help you!
Here at Plus we understand that cost effectiveness is one of the key parts of a marketing strategy and we have this in mind throughout the whole design process. The amount of revenue that a company can create from attending an exhibition with a Plus designed exhibition stand will make the initial cost of purchasing the stand virtually insignificant! Because we have produced custom built exhibition stands so many times and are experienced exhibition stand designers, we know what works! Whatever your design needs whether it be the budget, or the size etc. here at Plus we work with our clients making sure we know exactly what they want and need before we come up with a design and strategy that we feel will meet these needs best. Our exhibition design team and 
custom exhibition stand builders
 really are that good.
We're Here To Help
Unsure of which product would best suit your needs? Or you need other information?
Contact us now and one of our friendy, knowledgeable team will be able to help.
Call us and ask for a free 3D Design and quote
Exhibition stand designs and custom exhibition builds like these are going to be showcased at trade shows and exhibition shows, so expect that there will be a lot of rivalry at these shows. Make sure you come out on top of your rivals with a bespoke exhibition stands from us here at Plus. Don't underestimate what using an exhibition stand design team and a custom exhibition stand build team can do for your business, after all we have done this hundreds of times before, so we like to think we know what we're talking about! Here at Plus our exhibition stand design and build team aim to provide a professional and complete service from the moment you call up to the date of your exhibition show! Give us a call and see what we could do for you, and take your next exhibition show or tradeshow to the next level with a custom exhibition design and custom exhibition build from Plus!
The UK's leading provider of display stands, custom banner stands, and pop-up stands
Hundreds of happy customers, 5-star reviews and a Trustpilot rating of 'Excellent'
Huge range of customisable, premium-quality products to choose from
FREE no-obligation advice from our friendly experts
FREE 3D visualisation of your stand for larger orders
100% satisfaction guarantee – get a full refund if you're not satisfied
Fast delivery across the UK