"Illuminate  any display by brightening the message with our 10W LED Light"
LED is a greener way of lighting your display, using as little as 10% of the energy as tradition lighting.
Our LED's give a nice cold daylight effect to brighten graphics and can last up to 20,000 hours – that's 833 days or OVER 2 years!
Suitable for Magnetic and Fabric Pop Up.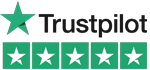 We're Here To Help
Unsure of which product would best suit your needs? Or you need other information?
Contact us now and one of our friendy, knowledgeable team will be able to help.