Our Range of TV Exhibition Stands
Looking for a way to really stand out from your competitors at the next big industry event? A Plasma TV stand or LCD display enables you to show interactive and video presentations that will really grab delegates' attention.
Exhibition TV Media Displays
Thanks to Plus Display's unique DEXS system, our twist and pop-up exhibition displays can accommodate up to a 60" digital LCD or plasma screen. If smaller displays are required, we can provide an off-the-shelf Expand stand, which can be used with up to a 32" digital screen.
Take advantage of our pop-up bundle, which includes a top-quality pop-up TV display stand with photo-quality graphics and a 10-year guarantee as standard. We can provide many different configurations of Plasma or LCD TV stand, and you can purchase an extra panel to add another screen, if you wish.
With over 35 years of experience creating purpose-built exhibition stands for a wide range of clients, Plus Display is the leading expert in LCD display stands. All Plus Display customers benefit from our 100% satisfaction guarantee, and we will go above and beyond to ensure that you're happy with our products. We can meet any brief, no matter the scope, so why not give us a call and find out how we can help you 'wow' the delegates at your next event?
We're Here To Help
Unsure of which product would best suit your needs? Or you need other information?
Contact us now and one of our friendy, knowledgeable team will be able to help.
Plus Display's Trust Pilot Reviews
We're Proud to be Rated Excellent By Hundreds of Customers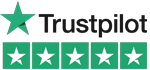 The Best Service
The best service! The quality of the banners and displays they have printed have been amazing – and even better is their level of service. They go above and beyond to make their customers happy – and make sure they get their orders on time. I can't say enough about them – this is why we keep coming back!
Nicole Brennan
Excellent Service
I wanted to take this opportunity to thank Gemma and the whole team at Plus Group for your excellent service last week. I appreciate that we gave you a very tight timescale, putting everyone under pressure (I do apologise, again!) however, I am very impressed with the professionalism, fast turnaround and great service we received from you. I know how much team work and effort it takes to turn something like this around, so I wanted to let you know that it was very much appreciated by myself, Nigel and the team at Bowmer Bond.
Louise Sellers
The Highest Quality Products
The highest quality products – yes! But what is more is the very highest quality of service too – every time for the last 7 years! Without fail!
We have no hesitation in recommending Judith and the rest of the team at Plus Displays – if you are looking for the most professional representation of your business in graphic form, then look no further than Plus!
John Spencer-Ades
Our 100% Satisfaction Guarantee
We go above and beyond to ensure that you're totally satisfied with your products
If you experience any issue whatsoever, just report it to us within 24 hours of receipt and we will move heaven and earth to resolve your problem.
In the very rare circumstance that we cannot resolve the issue to your satisfaction, we will, of course, provide you with a complete refund.
100% Satisfaction Guarantee
What makes us different is our friendly, highly-professional approach, quick turnaround times and flexibility. We are able to meet your requirements, no matter how complex or unusual, and provide a full 100% satisfaction guarantee on all orders so that you're always happy with the results. All of our stands are locally made in the UK, and we never use imported or low-quality products. We print, design and complete artwork in our studio, providing a free 3D visualisation for larger orders.
Order Online or Call for Advice
Know what you need? Buy online and we will start working on your order right away. Need help choosing your stand? Talk to a member of our friendly, experienced team, and they'll be happy to recommend the perfect promotional stand, display stands or signage for your objectives and budget.
Save on Custom Display Equipment
If you exhibit and use display equipment regularly throughout the year, it is much more cost-effective to purchase your own personalised roller banners, pop-up stands and signage that you can use time and time again, rather than have to constantly pay hire fees for each and every event.
The Highest Quality Custom Banners
Plus Display is the UK's leading provider of roller banners, banner stands, display stands, pop-up stands, graphics and signage. We can customise any product to suit your organisation's needs, and only use premium quality materials in the construction of all our banners and signage.