FabriTex Swirl Display features:
No fade fabric graphic.
Quick and easy set up – no tools required.
Lightweight and easy to transport.
FREE carry bag.
Full money back guarantee.
Order online now or over the phone call us on
01782 264110 our customer service team are waiting for your call!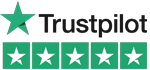 The FabriTex Swirl Display is a funky and modern display that really grabs people attention, yet its still incredibly light to carry and easy to set up!
The clip together frame work is really quick to put together and you don't need a single tool, then all you need to do is simply pull the fabric graphic over the frame and zip it up! The swirl looks brilliant on either side of a larger fabric display so why not combine and create a stunning display today?
Free carry bag included.
Stand Measures: 915mm wide x 2280mm high
Graphic Measures: 915mm wide x 3500mm high
We're Here To Help
Unsure of which product would best suit your needs? Or you need other information?
Contact us now and one of our friendy, knowledgeable team will be able to help.