"The perfect way to combine marketing with functionality"
Extremely versatile promotional parasol to protect you from the elements.
Concrete base available to purchase to add stability.
48mm pole is finished in brushed aluminium.
Completed by a spun polyester canopy.
Can be used in winds up to 25kph.
Perfect for cafes, pubs and outdoor events.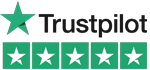 Combine marketing and functionality with our Promotional Parasol.
This versatile parasol helps protect you from the elements.
With a 48mm pole, finished in brushed aluminium and complete with a spun polyester canopy.
Hardware consists of pole and parasol.
For added stability we have a concrete base available to purchase as well.
Easy to assemble in 10 minutes and no tools needed.
We're Here To Help
Unsure of which product would best suit your needs? Or you need other information?
Contact us now and one of our friendy, knowledgeable team will be able to help.