Vertical Pop Out Banner
See below for more details.
Tel 01782 264110 for help or advice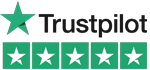 Vertical Pop Out Banner - an automatic expanding banner
The vertical pop out banner is so easy to put up giving you a smooth, fantastic looking fabric banner display in no time - no tools required.The frame expands on its own once out of its carry case due to its glass fibre springy poles. The graphic is printed both sides on a rot proof polyester fabric, in vivid waterproof colours that last for years and when it pops up any creases disappear immediately under its own tension - giving a flat, professional exhibition banner.
This nifty, modern exhibition display is ideal for both indoor and outdoor use... and with the facility to peg it down in windy weather, just think of its endless possibilities - on the ski slopes, on the beach, festivals, sports events, exhibitions, forecourts - wherever you need an instant message.
If you are doing your own artwork, all you need to do is download a template from us ... unlike many of our competitors there is no set up charge.
We are based in Stoke-on-Trent, the Midlands and you are very welcome to come and visit our showroom before making any decisions... we will even collect you from the station if necessary.
3 sizes available
Rot proof, slightly elastic fabric
Printed graphic both sides
Pegs supplied
Comes with own carry bag and is delivered direct to your door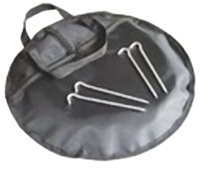 The pop out banner comes complete with pegs and is packed neatly in its own storage/carry bag
Only logged in customers who have purchased this product may leave a review.
Only logged in customers who have purchased this product may leave a review.
We're Here To Help
Unsure of which product would best suit your needs? Or you need other information?
Contact us now and one of our friendy, knowledgeable team will be able to help.