"High contrast link chain"
Use this red and white warning chain for a quick and effective safety barrier.
The contrasting colours make this solution hard to miss and help to support safe environments.
Use this lightweight and durable link chain with Post Chain Joint for the complete solution.
Sold per metre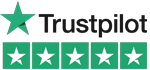 High contrast warning post link chain to complete our queue management system.
Use this red and white warning chain for a quick and effective safety barrier.
The contrasting colours make this solution hard to miss and help to support safe environments.
Use this lightweight and durable link chain with Post Chain Joint for the complete solution.
Sold by the metre
We're Here To Help
Unsure of which product would best suit your needs? Or you need other information?
Contact us now and one of our friendy, knowledgeable team will be able to help.