Popular Water Weights for XL flags
Heavy duty to ensure your flag is anchored securely
Larger dimensions for extra stability, as well ability to peg into soft ground for added strength
Powder coated steel finish
To be used in conjunction with water weights. We recommend multiple Popular Water Weights for XL flags.
Suitable for up to and including large flags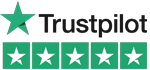 Our X-Large cross foot, the heaviest cross foot for that extra security
Heavy duty to ensure your flag is anchored securely
Larger dimensions for extra stability, as well ability to peg into soft ground for added strength
Powder coated steel finish
To be used in conjunction with water weights. We recommend multiple Popular Water Weights for XL flags.
Suitable for up to and including large flags.
We're Here To Help
Unsure of which product would best suit your needs? Or you need other information?
Contact us now and one of our friendy, knowledgeable team will be able to help.