The Aero Banner Stand is a new design, versatile exhibition banner stand. This roller banner stand is adjustable - 3 different combinations can be achieved. At our factory in Stoke-on-Trent, we keep a large stock and from here we service the whole of the UK and also dispatch all overseas orders. There are many cheap, budget copies - some at half the price! But there is simply no comparison - so buy safely from us!
Can be joined together to make a completely unique exhibition banner stand design
Pull graphic down from the banner cassette at the top
Telescopic support posts adjust to 3 different heights - 1010mm, 1510mm and 2010mm
Frame is made from aluminium so is light and corrosion free
Flood lights can be added with an easy fix bracket
Can be rotated to form a flat display or angle to almost any angle to make interesting and different display configurations
Free carry bags included in price
5 days delivery - same day or next day available please call 01782 264110.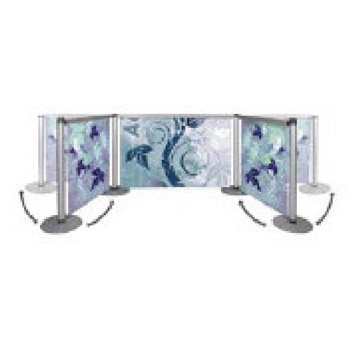 The banner stands can be positioned to almost any angle to make different displays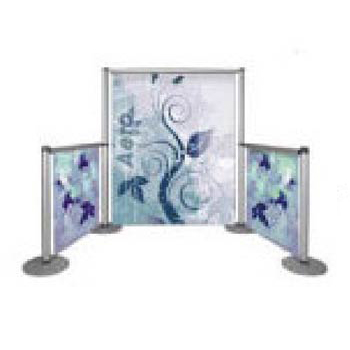 The banner stand can be adjusted to 3 different heights
We're Here To Help
Unsure of which product would best suit your needs? Or you need other information?
Contact us now and one of our friendy, knowledgeable team will be able to help.