Folding Table and printed surround
Folding Table and printed surround. Open knee hole or complete surround.
Free graphic storage-carry tube. Includes table and printed skirt.
See below for more details.
Tel 01782 264110 for help or advice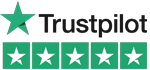 Folding Table and printed surround
The folding table is collapsible and portable with its own carry handle. The printed skirt fits easily, just snaps into position magnetically. Your artwork printed on the surround. Either the whole way around or with knee holes for seated use. Ideal as reception tables, display tables or presentation table. The high quality table cloth surround is suited to and compliments any table top display stand. Provides a professional presence with a branded look to your sales event or conference.
Printed on a stoplight soft feel material it drapes without creases or wrinkles and looks better than a conventional printed tablecloth. The printed artwork is durable and fade resistant. If you require a different size please call us today to discuss your requirements.
Table measures 745 high x 750 deep x 1850mm long assembled.
745 high x 750 deep x 925mm when folded.
Carry handle integrated into the folding table.
Supply print ready artwork or we can design for you at a small extra charge.
Printed in full colour.
Takes a couple of minutes to assemble.
5 day delivery - quicker if required please call.
Free graphic carry tube for the graphics.
We're Here To Help
Unsure of which product would best suit your needs? Or you need other information?
Contact us now and one of our friendy, knowledgeable team will be able to help.