Jumbo Display Boards – From £299, a cost effective display solution
See below for more details.
Tel 01782 264110 for help or advice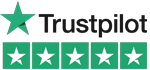 Jumbo Display Boards - now available as 3 panel or 4 panel kits
These Jumbo Display Boards are quick and easy to put up. Each panel is hinged to the next resulting in the kit being one complete piece. No tools are required - it can be put up in a matter of minutes. You don't have to be a strong man or women to do it either. These 3 or 4 panel kits are suitable to create attractive booths, back walls and screens.
Folding display panels, referred to by some as exhibition folding display stands, are covered with loop nylon which allows Velcro hooks to grip the material. Graphics can be attached and then removed just as easily, with no harm to the surface. Alternatively leave your graphics in place when you fold it up for storage. Frames are made from reinforced PVC extrusion which is strong and lightweight. Purchase your Jumbo Folding Trade Display today!
Plus Display is located in Stoke-on-Trent, convenient for main arterial routes through the UK, and unlike other online companies, all our customers are welcome to come and visit our factory unit at any time to have a chat to our helpful advisers and look at samples. We will even collect you from the station if required.
Cost effective
User friendly
Choice of standard or luxury foam-backed Loop Nylon fabrics
Choice of black or grey frame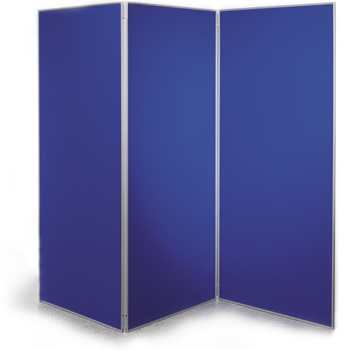 Available as 3 panel or 4 panel (main pic) kits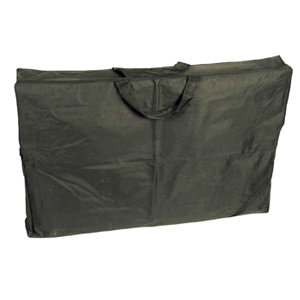 Folding panel carry bag (large)
We're Here To Help
Unsure of which product would best suit your needs? Or you need other information?
Contact us now and one of our friendy, knowledgeable team will be able to help.