Zed-up Lite Literature Stand
The Zed-up Lite Literature Stand is collapsible, portable, self-contained literature stand.
See below for more details.
Tel 01782 264110 for help or advice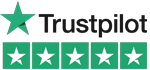 Zed-up Lite Literature Stand
Part of our range of collapsible portable self-contained literature stands - perfect for exhibition and reception area use. Available for A4 literature, portrait and landscape up to A3 literature, portrait only. Portable brochure holders are designed as light weight brochure stands so they can be moved around easily. Literature racks are durable, being made from aluminum, steel and perspex. They stand up well to exhibition use and all come with a carry case or bag.
A4, A3 and A5 capacities available
Available in anodised silver
Unfolds and self-locks in seconds
Folds into durable aluminium flight case that locks
6 shelves
We're Here To Help
Unsure of which product would best suit your needs? Or you need other information?
Contact us now and one of our friendy, knowledgeable team will be able to help.