Ipad Graphic Display Stand
Our iPad Graphic Display Stand is highly versatile and extremely stylish, with secure locking! Get yours today.
Secure Lock
Compatible with iPad 2, 3, 4 and Air.
Optional portable back up charger pack.
Rollable graphic to add branding.
Free padded carry bag
No tool assembly.
Order online now or call 01782 264110 for more information.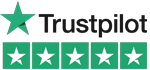 The iPad Graphic Display Stand from Plus Display is one of the most stylish and versatile iPad displays on the market. It can be purchased with or without the graphic, but we recommend the graphic to really make your display stand out!
It comes supplied in a padded carry bag to prevent any bumps in transit and the graphic rolls up in to a tube which all fits inside the bag!
Assembly takes just seconds with no tools being required at any stage.
The matt back post is made from anodised aluminium with a matt black weighted base, to help prevent anyone knocking the stand over by accident! The top is made from frosted acrylic.
The iPad cradle comes with a secure lock, so there is no issues with theft! The bracket also offers 360 degree rotation with tilt and swivel features.
The iPad Graphic Display Stand is compatible with iPad 2, 3, 4 and Air and comes with a portable back up charger.
Make your stand interactive with this fantastic iPad Graphic Display Stand today! Order online or call us on 01782 264110!
We're Here To Help
Unsure of which product would best suit your needs? Or you need other information?
Contact us now and one of our friendy, knowledgeable team will be able to help.