Award wining designer furniture
Highly portable
Completley secure lock.
No Tools Needed
Hold any tablet up to 11″
Available with your branding
Easy to store – just 20mm thick.
Assemble in seconds
Makes your stand interactive
100% Recyclable
Order online today, over the phone or just call one of our team for more information today on 01782 264110.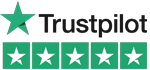 Do you want to engage your customers and get them "hands on" at your next event or exhibition?
Then the flux tablet tower is perfect for you! Whilst being able to hold any tablet up to 11" (perfect for iPads) completely securely with a lockable compartment, it does so in a modern, extremely stylish and functional way!
It takes just seconds to put up and all without using a single tool, and it fold completely flat so getting it to and from your exhibition is easy! Want to make it really stable? Then just drop a sandbag in the inside and it wont move an inch! Please call us for more information on sandbags.
Why not add your logo to the Flux Tablet Tower to really create an impact? Call one of our team to discuss your exhibition or event furniture needs today! Or if you just want some free friendly advice they are more than happy to help! Call today on 01782 264110 or email [email protected]
Weight: 5kg
Assembled height 1150mm
Assembled Width: 420mm
We're Here To Help
Unsure of which product would best suit your needs? Or you need other information?
Contact us now and one of our friendy, knowledgeable team will be able to help.