Pop Up Stand and Banner Package
Pop Up Stand and Banner Package includes:
Photo quality printed graphics.
pop up and 2 x banner stands.
2 x 150w pop up stand lights.
Wheeled carry case and padded cases for banner stands.
Graphic wrap and beech top to convert case to podium
Superb unbeatable offer – buy now!
See below for more details.
Tel 01782 264110 for free help or advice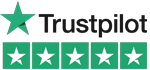 Pop Up Stand and Banner Package - 3x3 curved stand with 2 BV banner stands and podium conversion kit.
Using one of our Essential flagship exhibition stands, and one of our top selling range of pull-up display stand banners, this modular stand package could be just what you need to add that extra something to your trade-show stand quickly and easily. All our pop up stands are very carefully chosen from the best exhibition and trade show pop-ups you can buy.
Pop Up Stand and Banner Package comes with our seal of approval and comprehensive 10 year, no quibble, guarantee. The stand frame and the graphic panels, being all magnetic, ensure even the smallest of users find it easy to erect. The system is very easy to use, excellent value for money and features long life expectancy. We sell thousands of great trade-show, pop up, systems and exhibition display stands each year gaining huge praise from our customers.
Each graphic panel is output at the highest resolution settings; giving rich colours and photographic quality images. Should you wish to, you could come and watch us build your stand in our 7020sq ft factory in Stoke-on-Trent, Staffordshire in the UK. You should feel free to visit us any time – with no appointment necessary - unlike some competitors.
The complete package includes:
3x3 curved pop-up stand
2x lights, printed graphics
2x BV banner stands
1x wheeled carry case with graphic podium wrap
1x beech laminate top provided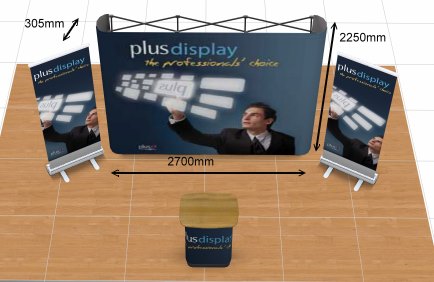 Dimensions of the straight pop up package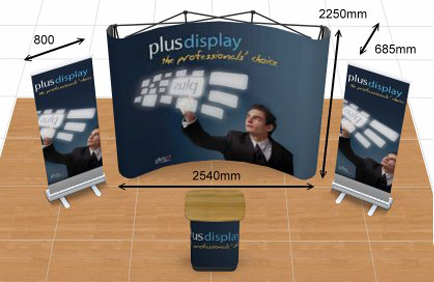 Dimensions of the curved pop up package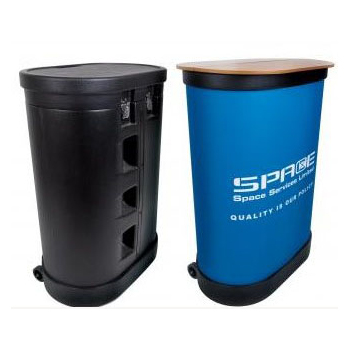 The wheeled carry case converts to a graphic podium with beech top which is included in the price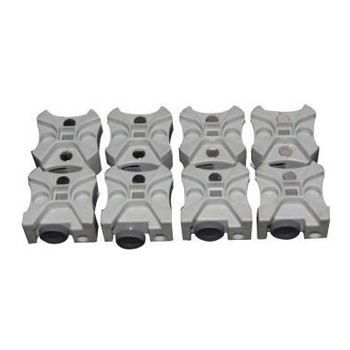 Frame has adjustable feet only seen on frames costing many times more normally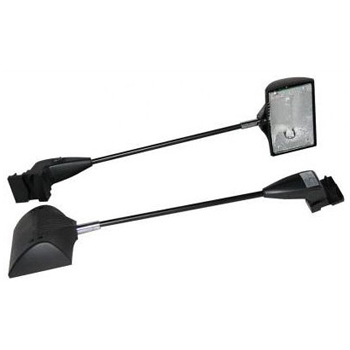 Lights included in the package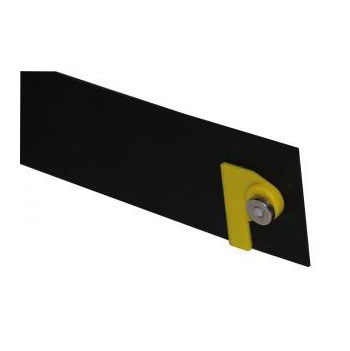 Full floating magnetic hangers ensure graphics line up.
We're Here To Help
Unsure of which product would best suit your needs? Or you need other information?
Contact us now and one of our friendy, knowledgeable team will be able to help.