Pop up stands suitable for plane flights
Pop up stands suitable for plane flights. Package includes:
Special Light weight pop up frame
All magnetic including the headers, don't be fooled by this claim and then receive mechanical headers!
graphic panels printed at photo quality
stand and all fittings (totally Magnetic including the panel hangers)
Lightweight Wheeled Flight Case
Fantastic deal buy now! See below for more details.
Tel 01782 264110 for free advice and help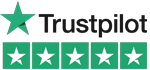 Pop up stands suitable for plane flights. Simply check in the stand as luggage.
The Flight plane transportable pop up stand is made of a lightweight aluminium space frame and is all magnetic, easy to put up and light enough to check in as a standard case on any flight. Being less than 20kg makes it easily transportable around the world.
As the stand is all magnetic no step ladders are needed, as with mechanical headers (cheaper versions although claim to be magnetic they are not!). No health and safety issues!
This pop up display is available as a 3 quad high (2250mm) x 2 quads wide (1930mm wide), x 1 quad wide (1240mm wide) and 3 quad wide (2560mm wide) so a system to suit every need. All are backed by our 10 year no quibble guarantee.
The no fuss hanging graphics are printed at photographic resolution that give excellent colour depth and photographic quality images. Why not come and watch us print it if you like, at our factory in the UK in Staffordshire - Stoke-on-Trent. You are welcome to visit our premises any time – no appointment necessary! You can also rest assured you receive the best possible pop up stand at lowest price when you purchase from us, as we will always price match a stand that is sold of the same quality anywhere else. This is unlikely though as no one else offers this stand with its outstanding features.
The complete package includes:
3x3, 3x2 or 3x1 pop up stand made from aircraft standard aluminium
Pop up frame is all magnetic
magnetic frame panel hangers
Photographic vibrant graphics on thick laminated stoplight
Wheeled transport carry case.
Total package weighs less than 23kg!
We're Here To Help
Unsure of which product would best suit your needs? Or you need other information?
Contact us now and one of our friendy, knowledgeable team will be able to help.