Hop Up Stand price includes: graphics, stand, lights, case, graphic wrap and beech top to convert case to podium. Amazing offer – buy now!
See below for more details.
Tel 01782 264110 for help or to order
Or order online above.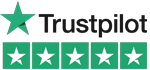 Hop Up Stand, a collapsible one-piece stand with fabric graphic.
The Hop up stand is a very quick and simple exhibition display stand. Available in various sizes equivalent to our top selling range of pop up display stand packages. These hop up stands are a great exhibition, trade show pop up. It comes with our seal of approval backed by our 10 year no quibble guarantee. This whole pop up display is easy to use, great value for money and has long life expectancy.
Many, many trade show modular systems and exhibition display stands are bought from us every year garnering tremendous praise particularly for this very unique exhibition trade show stand. The fabric graphics are output to the highest resolution to give glorious colours and superior quality images. The hop up graphics are fastened to the frame using velcro (hook and loop) fasteners, you simply take the stand out of the box and put up - fix the pop up frame with the few catches and it's ready to use.
Should you wish, you are welcome to come and watch us put your stand together at our base in Stoke-on-Trent – no appointment necessary! We supply the best possible quality pop-up system at the lowest possible price, when you buy from us and we always try to price match any quote for a stand of similar quality, sold elsewhere. Though this is very unlikely, as no one else supplies stands with as many outstanding features as ours. We dispatch to every corner of the UK (as well as overseas) and many of our clients take the chance to come and visit us and if you choose to come down travelling by train we can even pick you up from the station.
The Hop Up Stand package includes:
Frame comes with 10 year guarantee
Fabric panel in one piece and permanently attached to frame - no hanging of panels
The Hop-up stand literally hops up with one movement and the clicking of 5 catches
The fabric stretches across the frame removing all creases formed during storage
Floodlights can be added
Comes complete with soft wheeled carry case
Fabric panel can easily be changed at a later date, as attached with velcro
Our system comes complete with sides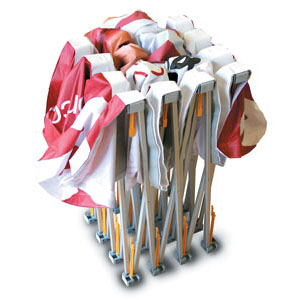 Frame folds up with graphics attached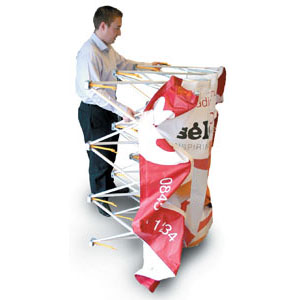 Unfold and click catches to lock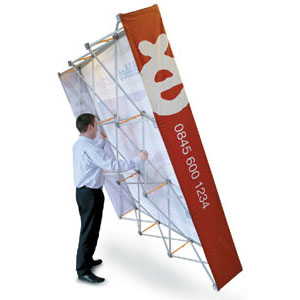 Fabric stretches out creases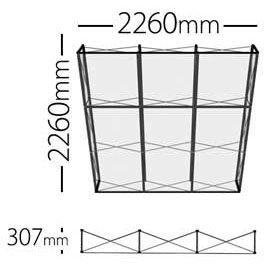 Hop Up Specs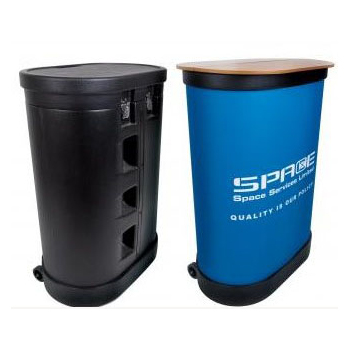 The wheeled carry case converts to a graphic podium with beech top which is included in the price.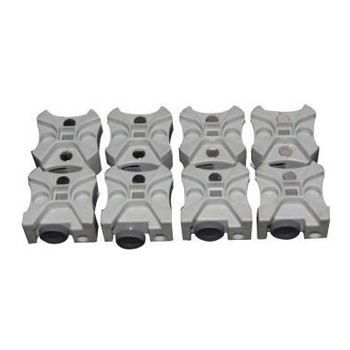 Frame has adjustable feet only seen on frames costing many times more normally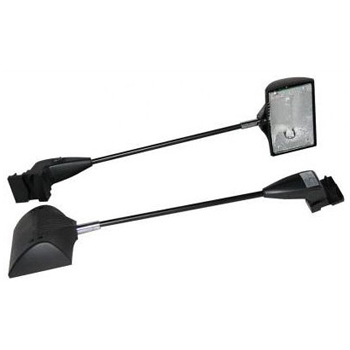 Lights included in the package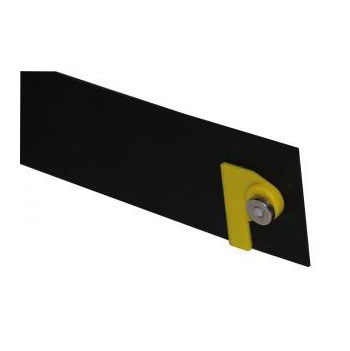 Full floating magnetic hangers ensure graphics line up.
We're Here To Help
Unsure of which product would best suit your needs? Or you need other information?
Contact us now and one of our friendy, knowledgeable team will be able to help.