The Blizzard Outdoor Banner Stand is our own preferred choice for outdoor use. The base can be filled with either water or sand and can therefore, withstand moderate windy days (force 4 as described on the beaufort scale).
The graphic is totally waterproof and is guaranteed not to fade for 5 years. Easily put up and packed away in a matter of a few minutes and, when the optional carry bag and tube is purchased, is easily carried by one person. A large quantity is kept in stock at our factory in Stoke-on-Trent, from where we ship to the whole of the UK and overseas. There are many cheap, budget copies around; some even under half the price - but they are poor imitations - so buy with safety from a well trusted UK supplier!
Manufactured specifically for outdoor use
Full colour - printed with fade proof full colour inks
Graphic material is fully waterproof
Graphic sizes up to 800mm wide x 2000mm high
Easily assembled in minutes
Easily transported
Base is water or sand fillable to withstand moderate windy conditions
Optional carry bag and graphics tube for £28
Hardware guaranteed for 2 years
5 days delivery - same day or next day available upon request please call for more details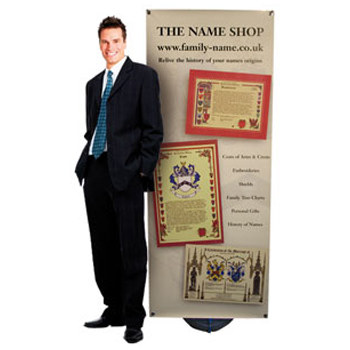 Blizzard Outdoor Banner Stand Front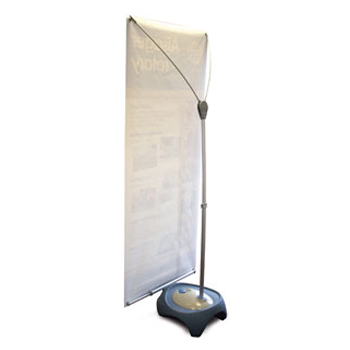 Reverse showing stand frame and fillable base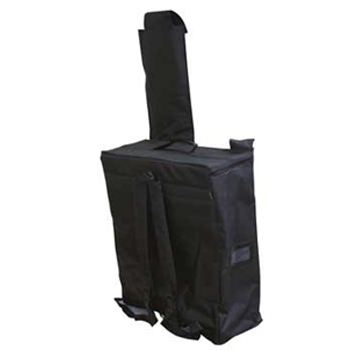 Optional rucksack Carry case.
We're Here To Help
Unsure of which product would best suit your needs? Or you need other information?
Contact us now and one of our friendy, knowledgeable team will be able to help.