The BV Banner Stand Bundle is our best selling bundle and comes with 5 year guarantee.
Price includes photo quality full colour printing.
See below for more details.
Telephone 01782 264110 for help and advice.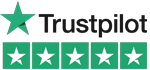 BV Banner Stand Bundle, perfect for small exhibitions, shell schemes or sales presentations.
These roller banner stands are the best value for money pop up banner stands we have ever supplied. Now bundled together for even better value. Large stocks always and all produced and assembled in our factory in Stoke-on-Trent and serving the whole of the UK. Worldwide orders can also be produced.
1 x 1500mm wide and 2 x 800mm wide stands.
2m High
Sturdy rotating feet. (2 feet on 1500mm ).
Stunning photo quality non edge curling "standard" graphic.
Edges of material specially woven to our specification to stop edge curling.
Retractable and easily transported and totally protected when rolled up.
Takes seconds to put up.
5 year guarantee on mechanical parts.
Free zipped padded carry cases with shoulder straps.
Proper locator for extra thick non bending support poles.
Closed end caps - no ugly screws showing.
5 days delivery - same day or next day available upon request please call for more details
We're Here To Help
Unsure of which product would best suit your needs? Or you need other information?
Contact us now and one of our friendy, knowledgeable team will be able to help.