Delta Outdoor Banner Stand
Delta Outdoor Banner Stand is a great value, single or double sided roller banner stand for outdoor use.
See below for more details.
Tel 01782 264110 for help and advice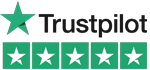 Outside Single or Double-sided Roller Banner Stand.
A new addition to our range, the Delta Outdoor Banner Stand is a single or double sided out door roll-up banner stand. One or two graphics are stored in the same self-winding cassette ready for use in seconds! Always in stock at our factory in Stoke on Trent here in the UK. Here, we print all graphics and fit them into their cassettes. We ship to the whole of the UK and overseas.
1 very strong cassette with two extended feet for stabiliy
1 or 2 x non curling photo quality printed graphics
850mm wide by 2 metres high
Totally protected by the aluminium cassette when rolled up
Will withstand force 5 wind (18-23mph) when using tethering kit
5 year guarantee on cassette
Free padded zip bag with shoulder strap
5 days delivery - same day or next day available please call 01782 264110.
We're Here To Help
Unsure of which product would best suit your needs? Or you need other information?
Contact us now and one of our friendy, knowledgeable team will be able to help.